William Conit
Alias
"Henry H. Johnson"
Mustered into service as a Private on July 29th, 1861
Died 15 November 1862
Buried Antietam National Cemetery, Sharpsburg Maryland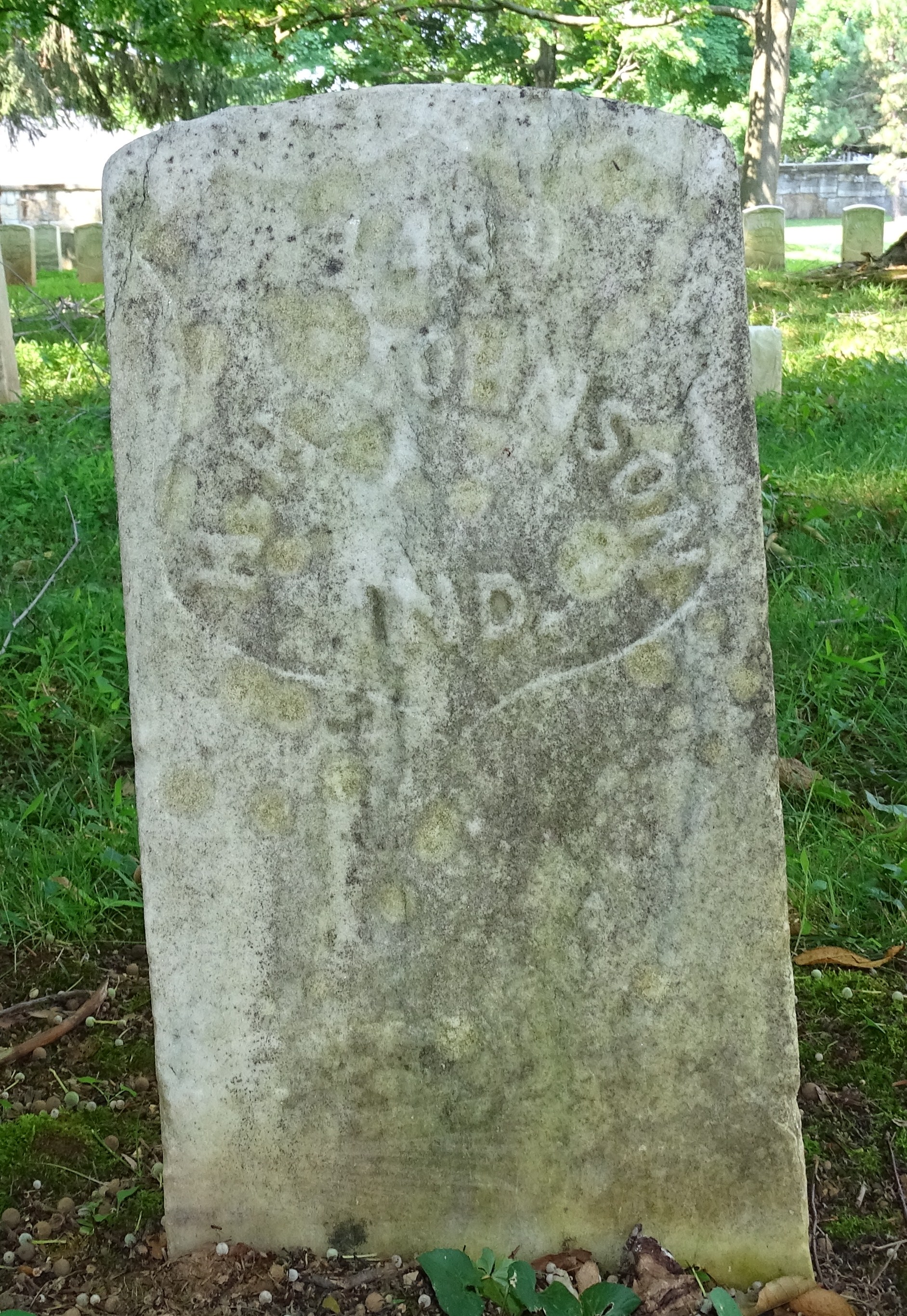 Mustered into service using the alias "Henry H. Johnson" . He died in U.S.A. Hospital Number 1 in Frederick Maryland of asthma and was originally buried at the Mount Olivet Cemetery then later removed to the Antietam National Cemetery.

William never revealed his true name so his headstone shows his alias.