Mustered into service as a Private on July 29th,1861
Born 1841
Died 29 April 1926
Buried Gravel Lawn Cemetery, Madison Co. Indiana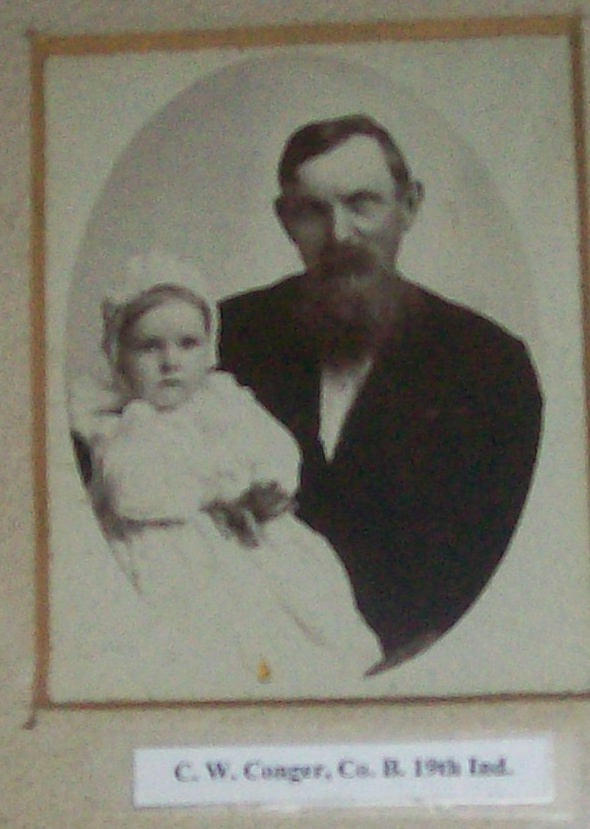 Private Conger was discharged from the 19th Indiana in April of 1862 because of disability. He recovered from his illness and joined Company I of the 3rd Indiana Cavalry on September 24th, 1862 until December 15th, 1864. At that time he transferred to Company M of the 8th Indiana Cavalry until his muster out on June 8th, 1865.

He filed for and started to receive a pension in 1873.