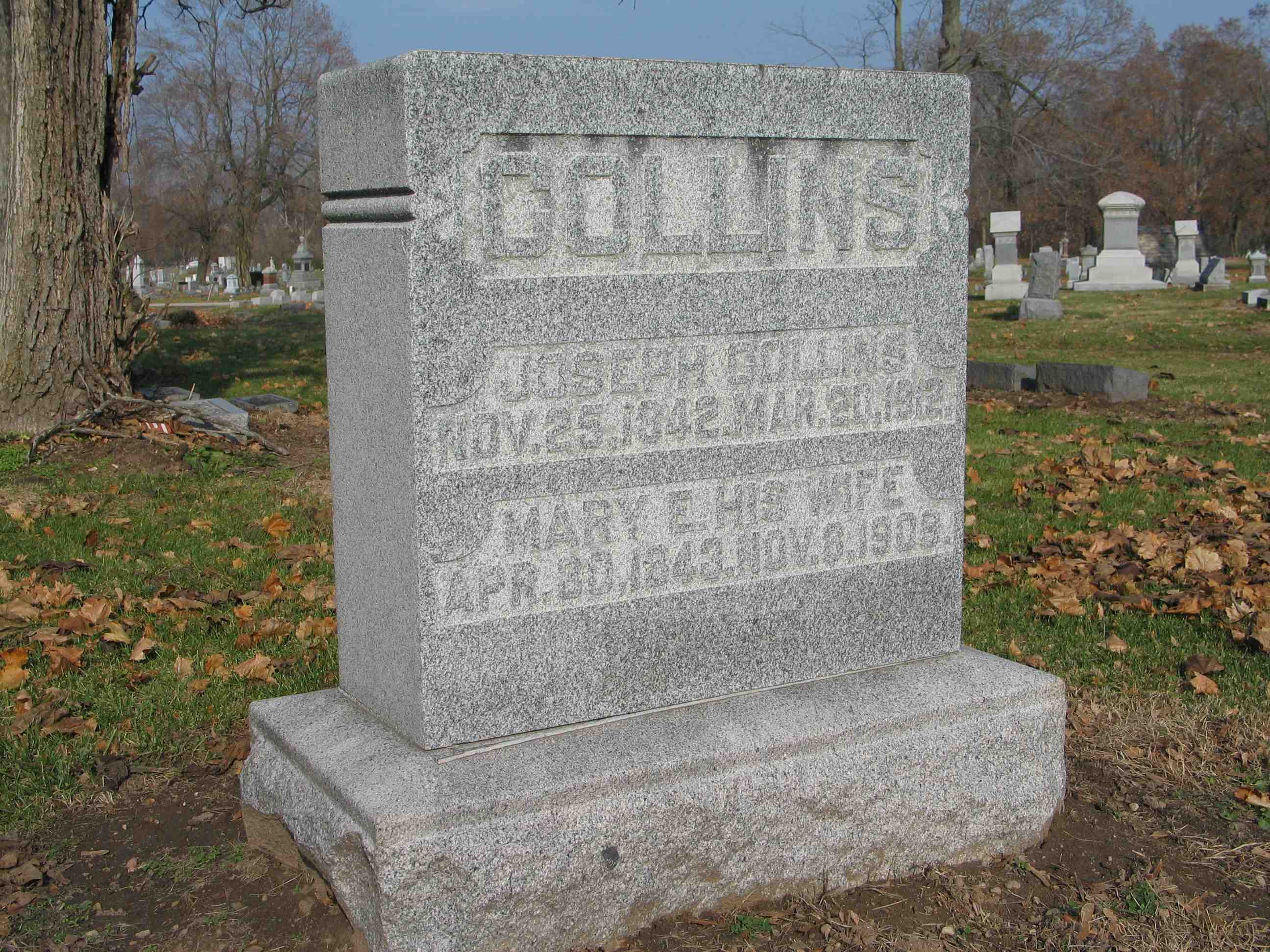 Mustered into service as a Corporal on July 29, 1861
Born 25 November 1842
Died 20 March 1912
Buried IOOF Cemetery Grant Co. Indiana
Corporal Collins was discharged for disability early in the war. On March 13th, 1865 he was commissioned a 1st. Lieutenant in Company F of the 147th Indiana Infantry where he served until May 22nd, 1865.

He received a pension after the war.