Mustered into service as a Private on July 29, 1861
Buried Cullen Cemetery, Delaware Co. Indiana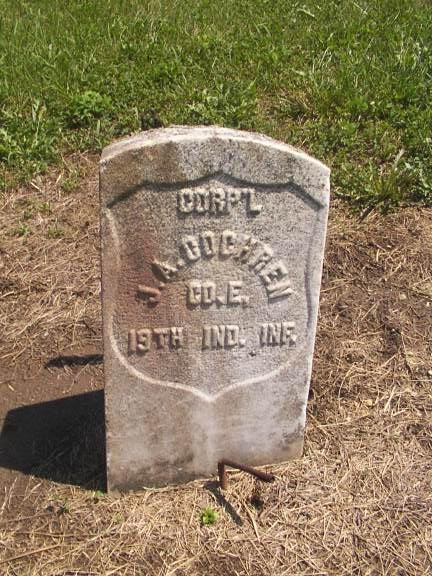 Private Cochren was promoted to Corporal and held that rank until he left the Army in July of 1864.
He was wounded at the Battle of Gettysburg on July 1st, 1863.

He filed for and started to receive a pension in 1871.