Mustered into service as a Private on July 29th, 1861
Born 16 November 1840
Died 14 October 1911
Buried Aurora Cemetery, Hamilton Co. Nebraska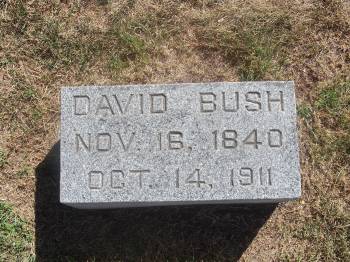 Private Bush was wounded at the Battle of Antietam on September 17th, 1862 and again at the Battle of Gettysburg on July 1st, 1863. He transferred to the 20th Indiana Infantry with the other surviving members of the 19th in the fall of 1864. He left the service holding the rank of Corporal.

In June of 1880 David filed for a pension.