Mustered into service as a Private on March 12th, 1862
Born 17 September 1843
Died 08 September 1897
Buried Topeka Cemetery, Shawnee Co. Kansas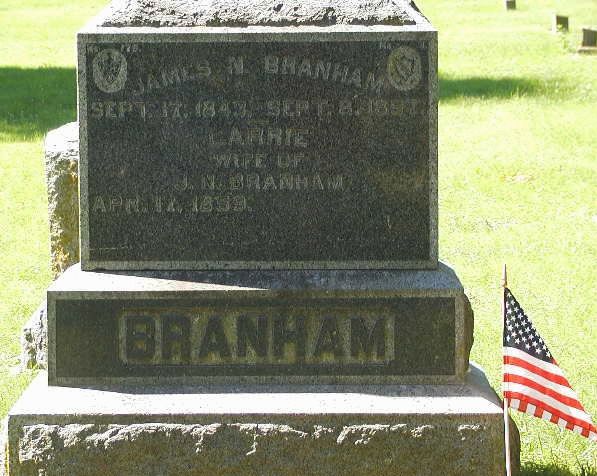 Private Branham first enlisted with Company H of the 7th Indiana Infantry on April 22nd 1861 just 10 days after the attack on Fort Sumter that started the Civil War. He mustered out of the 7th Indiana on August 2nd, 1861.

He filed for a pension in 1875.

After the war he became a engineer for the railroad and was killed in a train accident near Emporia Kansas in 1897.