Mustered into service as a Private on July 29, 1861
Born 02 May 1839
Died 24 October 1909
Buried Sugar Grove Cemetery, Hendricks Co. Indiana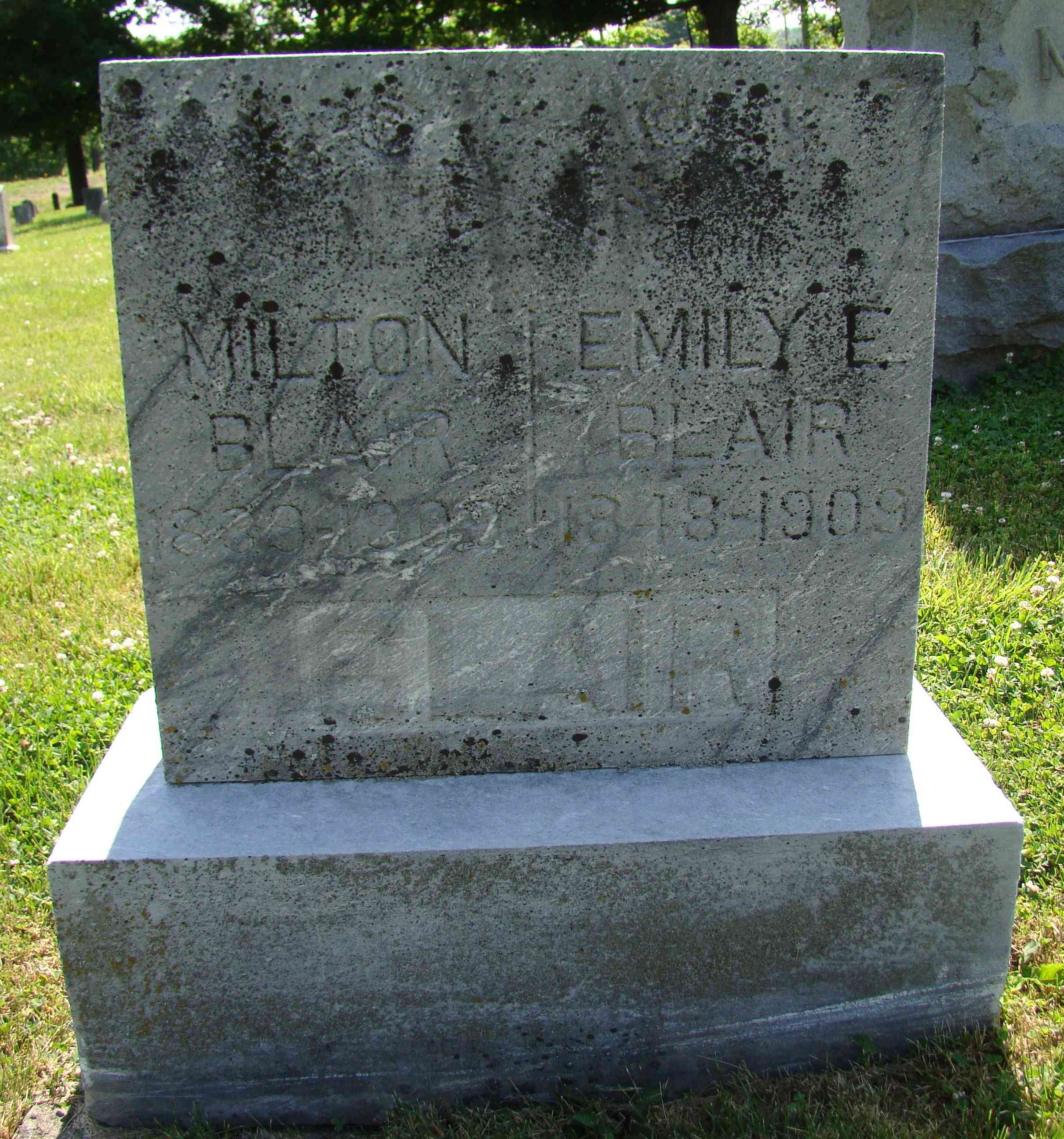 Private Blair rose to the rank of Corporal by the summer of 1863 and Sergeant
by the time he was wounded during the fighting around Petersburg on June 20th, 1864. Milton transferred to the 20th Indiana in the fall of 1864 then mustered out soon after.
On February 22nd, 1865 he joined Company K of the 148th Indiana Infantry as a Full Serveant serving until his final muster out on September 5th, 1865.