Mustered into service as a Private on July 29, 1861
07 March 1834
Died 28 October 1899
Buried Center - Asbury Cemetery, Metcalfe County Kentucky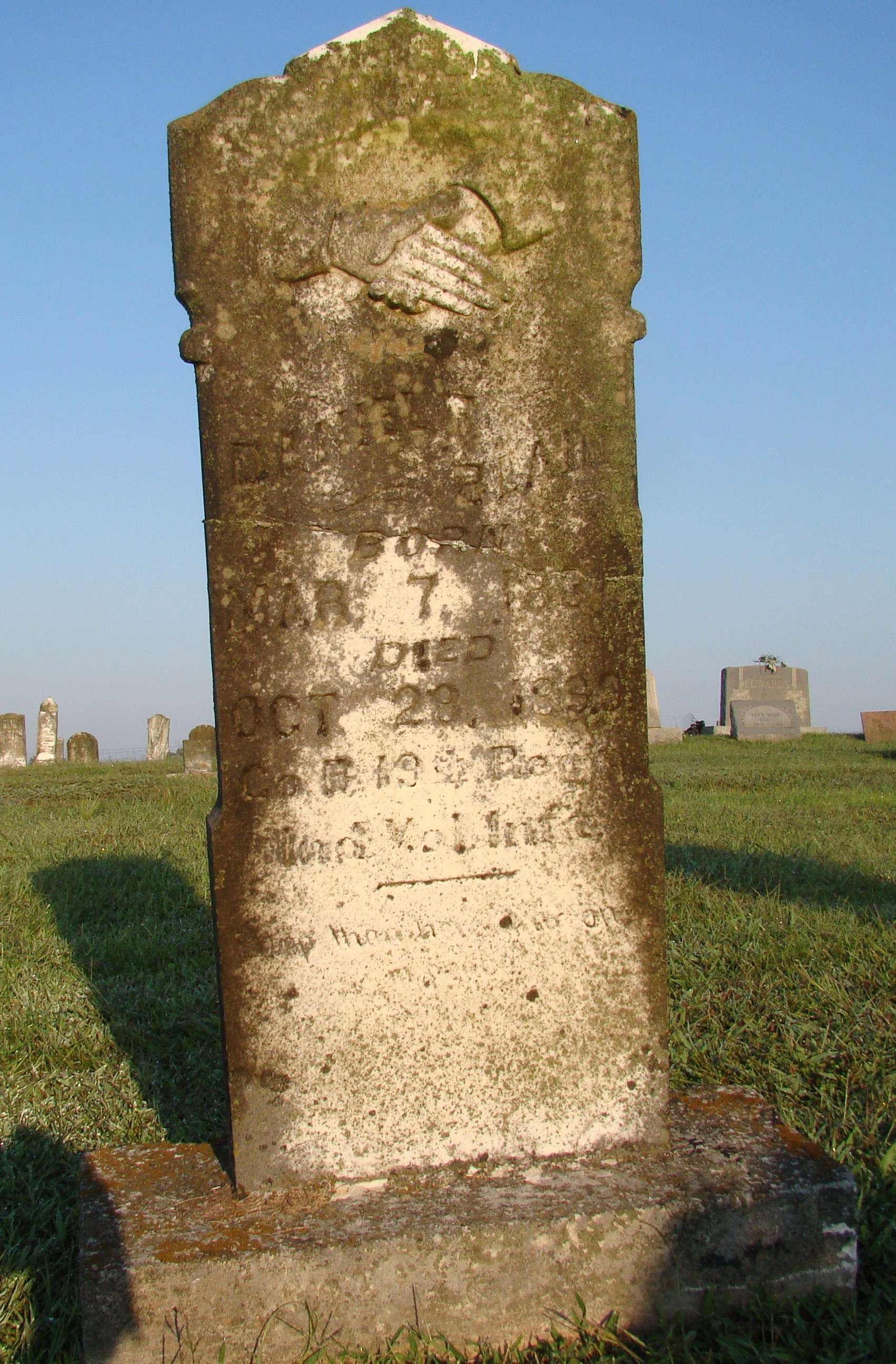 Private Blain served in Battery B of the 4th U.. S. Artillery from September of 1862 to the summer of 1863. He was wounded at the Battle of Gettysburg on July 1st, 1863 and was soon mustered out of service. He again joined the Army on December 14th, 1863 mustering in with Company B of the 123rd Indiana Infantry as a Private. He served there until his final muster out on August 25th, 1865 while in Raleigh North Carolina.

He filed for a pension in 1882.