Mustered into service as a Private on November 25th 1861
Born 1840
Died 29 March 1916
Buried Graceland Cemetery, Porter County Indiana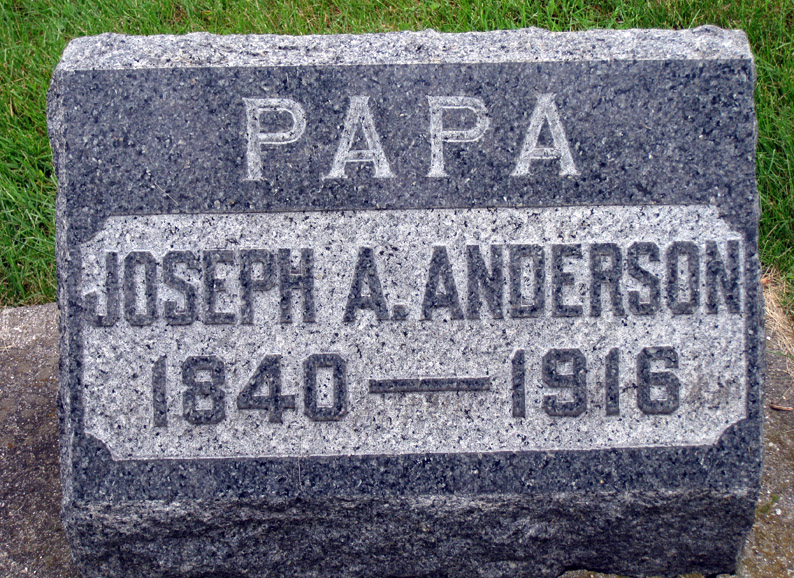 Just two weeks after the firing on Fort Sumter Joseph A. Anderson enlisted in Company C of the 8th Indiana Infantry and served there until his muster out on August 6th, 1861. Soon after joining the 19th Indiana he moved over to Battery B of the 4th U.S. Artillery and served there from November 1861 to August of 1863. He returned to the 19th and in the fall of 1864 he transfered to the 20th Indiana Infantry.

Joseph filed for a pension in 1906.