Mustered into service as a Private on July 29, 1861
Died 11 May 1884
Buried Crown Hill Cemetery, Marion Co. Indiana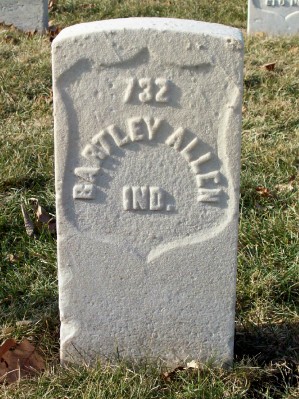 Private Allen accidentally shot off his finger in October of 1861 that resulted in his discharge in early 1862. He again joined the Army on February 8th, 1865 as a Private in Company A of the 147th Indiana Infantry. He would serve with this regiment until his muster out on August 4th, 1865.

He filed for and started to receive a pension in 1876.