Mustered into service as a Private on July 29, 1861
Died 07 September 1926
Buried Crown Hill Cemetery, Marion Co. Indiana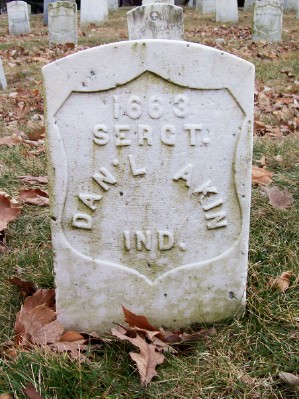 Private Aiken was promoted to Corporal in the summer of 1862 then Sergeant in 1864. He was wounded at the Battle of Brawner Farm on August 28th, 1862. He transferred to the 20th Indiana in the fall of 1864 with the other surviving members of the 19th. For a while in 1863 - 1864 he was part of the Regimental Color Guard.

He received a pension after the war.